now i can understand this sentence. architecture took almost my 15 hours a day. gosh! somedays i cant sleep well cause of the deadline or the presentation that i have to do in the next day.
my messy room is getting more messy. my desk is full of drawing paper and books that supposed to be read.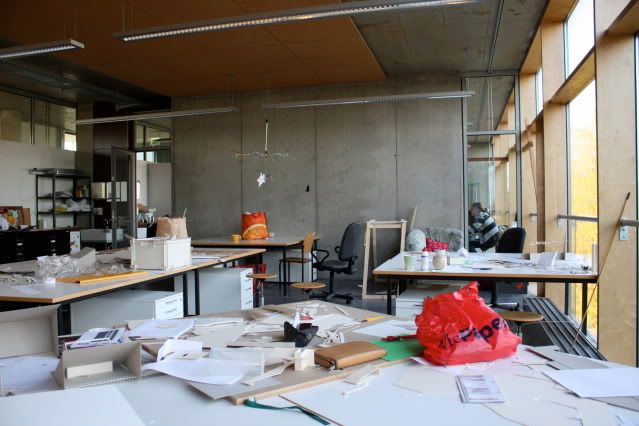 i even work in messy studio too LOL (cant complain this one!).
but afterall, i kinda like my new activities. God know the best and lets do the best!