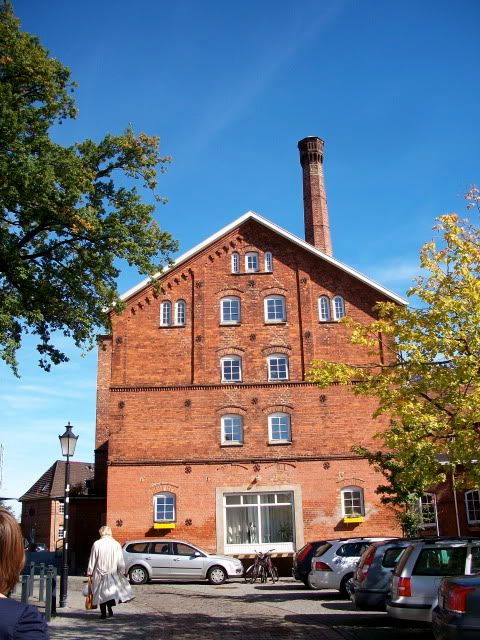 after 74 days of China, im back in Germany. its almost been 2 weeks of cold wheather (before went to Germany, China is still hanging at 30 degree, GOSH!). i've spent my first week with Nici, visited this and there including Nici's family, boyfriend and bestfriends, we also visited Melanie's family at Goslar. and of course, they are so nice and welcome to me. speaking about knowing each other parents, THE GIRLS also visited my parents when we were in Beijing (they even met my cousin that come from Malaysia), Mom made Hot Pot for us and dad came home late and said "wow, i got 7 kids now!". My parents like my bestfriends. Isn't that wonderful? And nope, we're not getting married or something but we're going to sleep at the same house for one year or maybe more. We're now officially move!
The house that we're moved in was actually a nightmare. I even thought the idea of moving in together was my biggest mistake ever. Why? Because it caused alot of trouble after that. We have a really fckn renter. The house was terrible fucked up. We had to work alot. So we worked alot during this one week. We've clean the kitchen, the living room, the bathroom and the sleeping rooms. We have a big house so it was alot of work to do!! It's been our fifth bottle of wine and our second bottle of vodka during the week, can you imagine how hard is it? :P
Long but short, the house is now normal to lived. And nightmare is slowly dissappear. And im start liking the idea of moving in togehter. In this one week we always have breakfast and dinner together, is the feel like im home and not alone in Germany. We also have a new bycycle track to Uni, with the view of wismar's harbour. Isn't that nice?
Anyway, new semester, new house, new hair (:P) and new ... spirit. i hope this semester also well like before. Have a nice day!