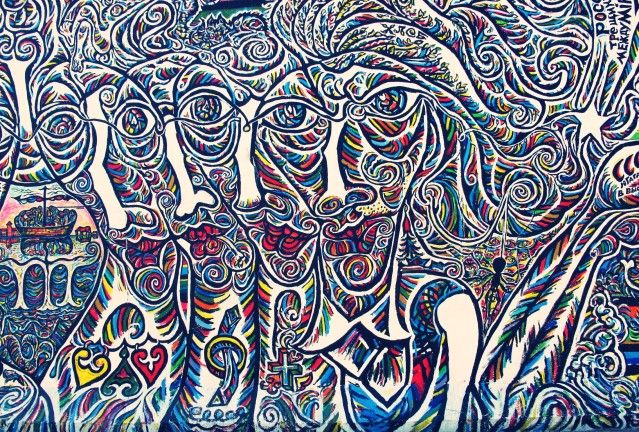 a gravity from east side gallery
doing a project has never been so hard before. although I am just few inch close to freedom (hell first then freedom). but this lazyness controlling me as if I have 3 months time's left to finish this project (It's 11 days more!!!)
and the more tightly the plan goes, the more will i want to go to the gym. summer obsession isn't it!? mel boy and I have been planning the days after the presentation. everyday, we're gonna see baltic sea and tanning with 50spf sunblock and then 2 hours work out at the gym. we will show up on the graduation ceremony with bright colour dress and the skin will contrast us like a ganguro, with nice & sexy legs & we're gonna rock the ceremony. (because going to the beach means 2 hours bike's riding and then 2 hours gym means burning 1000 calorie).
so here my schedule:
crazy battle with lazyness
21 Jun - deadline thesis
lil bit work then beach days
02 Jul - presentation 12:30
beach days
09 Jul - graduation ceremony
beach days
14 Jul - nici's birthday party (she's gonna rent trampoline for the weekend!)
im so gonna miss Wismar.